The Matrescence Motherhood Community
We provide Ongoing Postpartum Care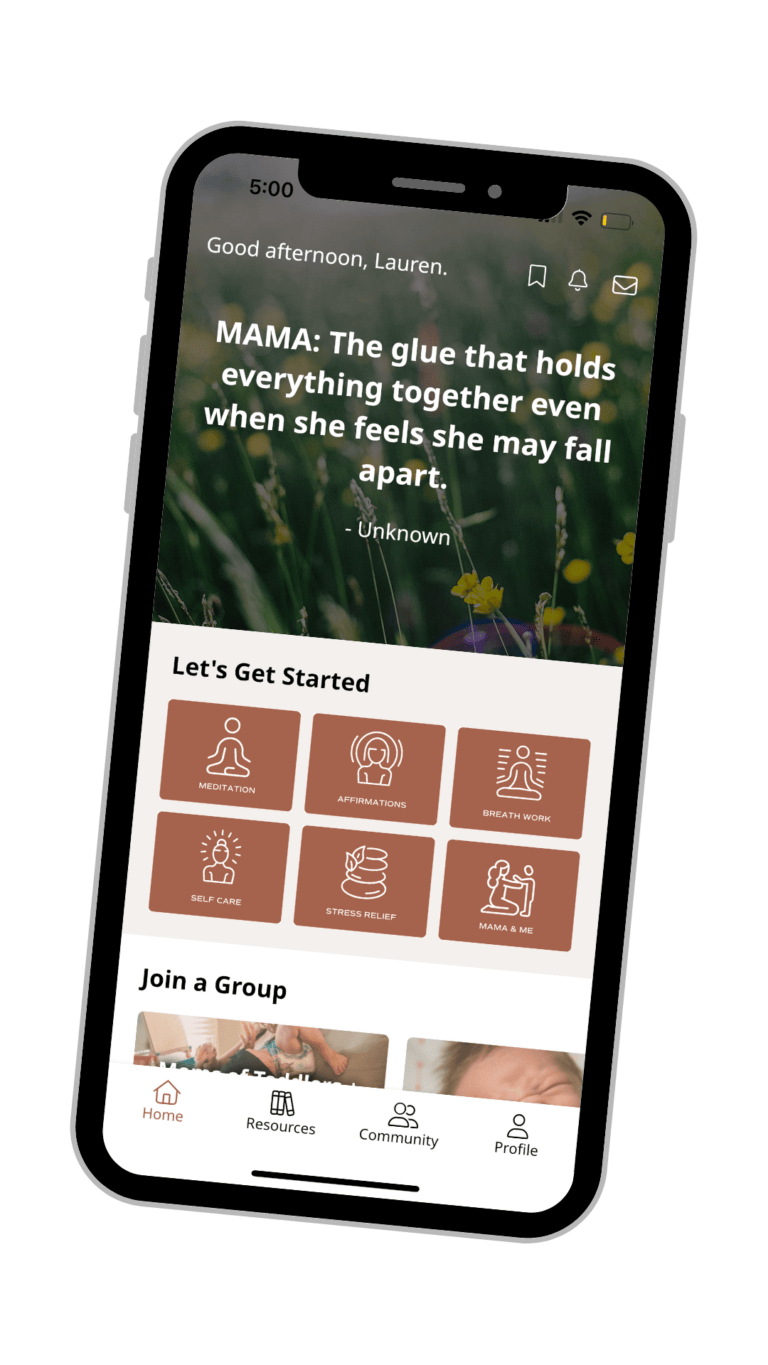 Your Digital Motherhood Village
Mindfulness
with mama in mind
Your Motherhood Community
a digital app that exists to fill the gap between women going through the experiences of modern day motherhood and needing clinical support.
Expert-curated guides and resources designed to support your emotional wellbeing on your quest for personal growth. All of our resources are in collaboration with credentialed practitioners in the maternal health field.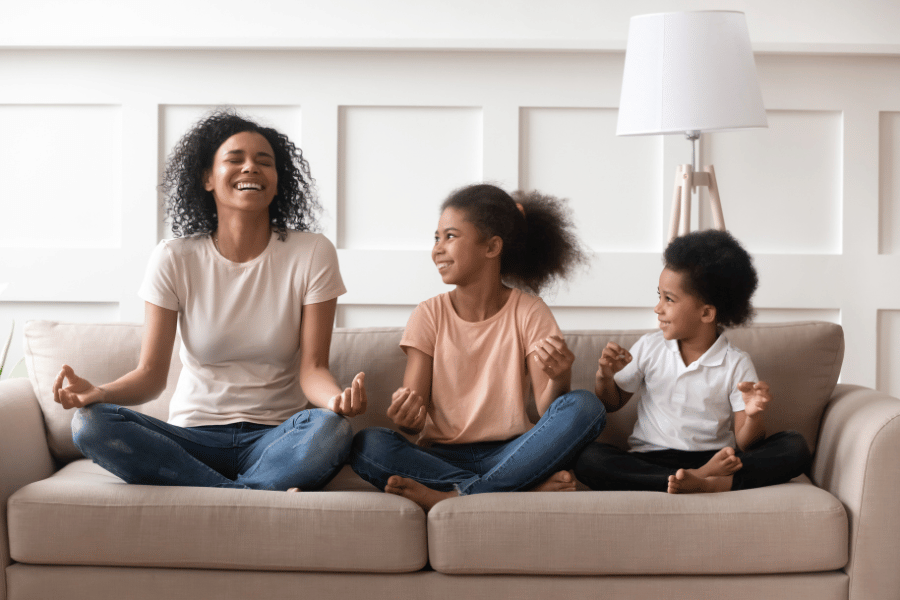 Practicing mindfulness, supported by scientific evidence and developed by mental health professionals, enables mothers to gracefully navigate the fluctuations of joy and uncertainty, fostering a profound connection with your children and nurturing personal well-being.
Season-specific groups hold space for all choices, experiences and feelings without judgment. Peer connection and support is a main pillar of optimal wellness.
How Come No One Talks About...
We go there, mama! Resources straight from the experts to help you learn and grow!
"As a new mom, you have moments where you think 'am I the only one that feels this way?!' It's the most isolating and wonderful thing all at once. This app connects you not only with other moms but provides credible resources & access to experts! A momma's mental health lifesaver!"
"Just knowing that I have quick access to so many things I may need has given me so much peace of mind. Being able to hop on the app for some assurance and/or tips at any time is something I didn't know I needed until I had it in my pocket!"
"There was a lot of fear, isolation, and anxiety I was dealing with leading up to the birth and the resources and support thru this website and app helped me find answers and get the support I needed at the time, which is immeasurable and invaluable."
"It's because of the resources, community, and amazing experts, that I finally talked to a maternal mental health NP to get medication for my anxiety. It was the best decision I ever made, a decision I wouldn't have been brave enough to make without the love and support from The Matrescence community."
Matrescence Community Members Receive
Access to our digital toolkit
Discover expertly-curated content, including easy-to-follow guides, simple coping strategies, and engaging self-improvement challenges based on science and created by accredited professionals
Supplement your personal growth
Find clarity from actionable mental health exercises; including journal prompts, coping strategies, and calming affirmations
Engage in a caring community space
Develop lifelong friendships and find accountability partners via exclusive groups, community challenges, and through monthly Matrescence Embrace peer support calls
Receive one-on-one wellness support
Meet with our resident Obstetric Pharmacist, chat directly with our Founders, and learn directly from practitioners and professionals via our expert page.
proactively prioritize your mental health
Receive the tools and support you need to maximize your mental health
Get exclusive discounts from our corporate partners, including Betterhelp and Materra Method's Pre/Postnatal workout classes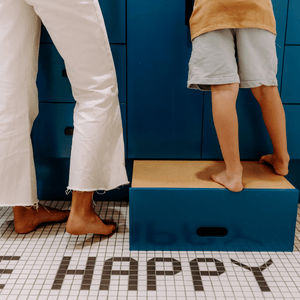 Make the most of your membership
Exclusive discounts on our events and get first dibs on merchandise drops and re-stocks, and our ever evolving content exclusive to the membership!
"we don't heal in isolation, but in community"
Embrace Motherhood Elevate Wellness
CHOOSE YOUR MEMBERSHIP PLAN
FSA/HSA Funds accepted. Coverage and eligibility may vary based on individual plans