Maternal Wellness In The Workplace
supporting women in the workforce through support and alliance
46% of highly skilled women leave the workforce after becoming mothers.
Improving Employee Satisfaction Drives Business Success
Be A Part OF The Solution by offering corporate maternal wellness support
Prioritize Compassionate & Inclusive Company Culture
A workplace that values diversity, equity, and inclusion can improve employee wellbeing, job satisfaction, and productivity. By prioritizing employee needs and creating a culture of support and growth, employers can attract and retain the best talent and drive business success. The Matrescence is proud to offer a flexible suite of solutions to support your associates and organization.
Create Change In Your Organization
The Matrescence WORKS WITH ORGANIZATIONS IN 3 WAYS
What Corporate Maternal Wellness Support
through The Matrescence Offers
Working moms face innumerable challenges in juggling the demands of parenting and professional life. With the help of programs like the Matrescence Corporate Wellness Program, many mothers are beginning to realize that they DON'T just need maternity leave; they need ongoing support and guidance to make the transition into motherhood as smooth and meaningful as possible. 
The Matrescence offers Corporate Maternal Wellness support through our online community which provides:
Access to experts in the maternal health space

Connection with peers through discussion boards and community events

Educational guides and activities focused on maternal mental health

Tangible strategies to improve the physical and mental health of postpartum women

A safe space to open up and share experience as new and expecting moms navigate

the sometimes tumultuous journey of motherhood and the transition back to the workplace
By helping women build their wellness toolkit, we give women the confidence and skills they need to feel empowered to balance their work and parenting duties. 
When we raise awareness about the challenges of working motherhood, our community creates meaningful, lasting connections which can help to alleviate stress, promote greater job satisfaction. and improve overall employee health and wellness.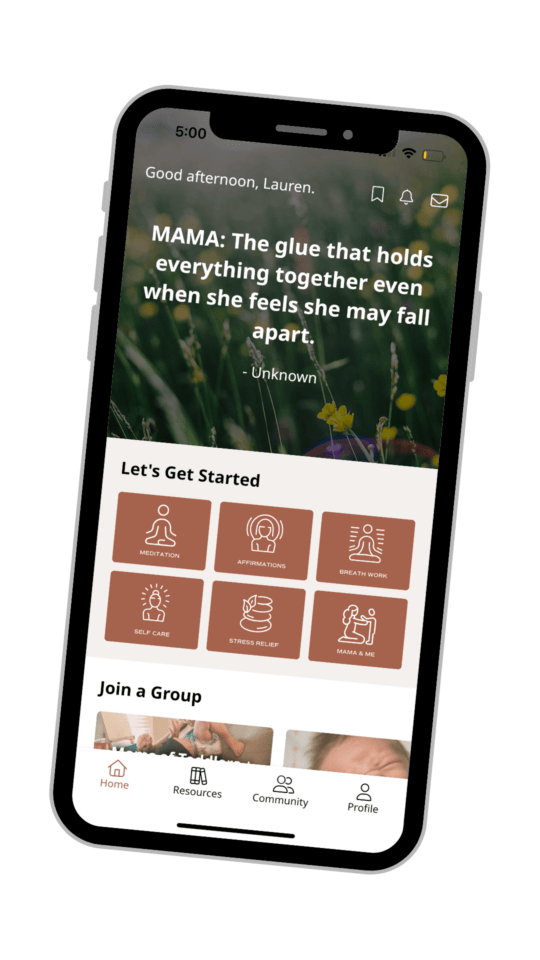 Barriers Mothers Experience In The Workforce
Frequently Asked Questions
Mothers need just as much attention as a newborn because they too have just been born.
Working moms need ongoing corporate maternal wellness support, not just maternity leave. The Matrescence Corporate Wellness Program provides a safe space to enrich the journey to and through motherhood by educating, empowering, and encouraging women.